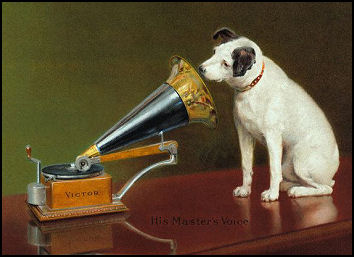 I have been a user of various speech recognition applications for many years, both on the desktop and on my phone.  Over the years, the recognition accuracy has steadily improved and the number of features has increased.  On the desktop, I use Dragon Naturally Speaking for a variety of tasks, such as creating proposals, writing letters and memos and sometimes drafting emails.
What I like about the application is the fact that it allows you to "get your thoughts" on paper (so to speak) very quickly.  I don't know about you, but I can't legible write nearly as fast as the thoughts run through my brain.  With this software, I can easily get all of my thoughts written down and come back to make the necessary edits and modifications.
The same is true now on smartphones.  I've installed the free Nuance Dictation application on my iPhone and begun to use it more frequently.  Now I can easily dictate responses to emails or text messages, capture brainstorming ideas as they occur, as well as variety of other things that pop up.  This certainly has helped with productivity, and more importantly, allowed me to capture those important thoughts that can occur at any moment.  When using a bluetooth headset, this can even be done safely while driving.
So, when I read this article today in ComputerWorld about speech recognition, I was inspired to write about my experiences with the technology.  I share this with you because speech recognition technology is much more integrated in your life than you may realize.  You use it everytime you call customer support at your bank navigating through the voice response tree while trying to get to a customer service representative.  And so….
Take a moment to browse through the article.  With the right speech recognition application for your smartphone, you can likely significant improve your productivity and gain more benefit from the power of your phone.  The article also talks about several of the available speech recognition applications for smartphones, so it will be a good reference guide for you.
Let me know your thoughts.  Oh, by the way, this post was created using Dragon.  All I had to do was talk to you.
Speech Recognition – Making Smartphones Smarter